Most airline loyalty programs award miles for spending money, whether you're buying their tickets or using their co-branded credit card. But what if you could earn miles when you save money instead?
There is: Bask Bank is an online-only bank that offers a savings account where you can earn American Airlines AAdvantage miles instead of traditional interest on your balance. The account doesn't carry any monthly maintenance fees or deposit requirements, so you'll earn miles on every dollar in your account no matter how many (or few) you have in it.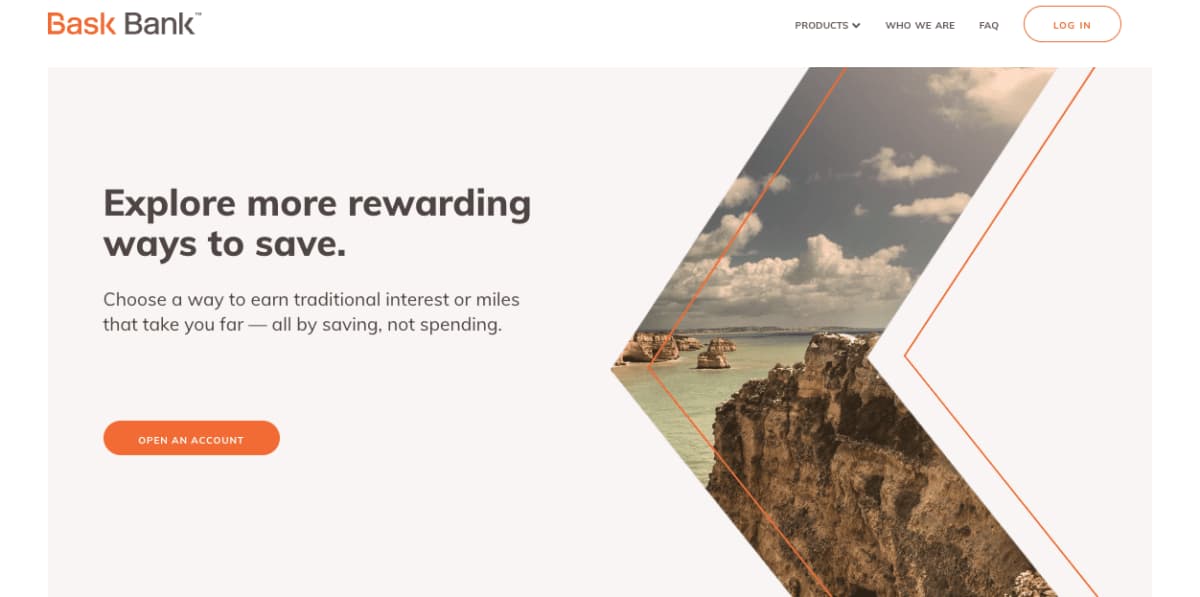 Let's be clear: Opening a Bask Bank Mileage Savings Account won't make sense for everyone. For one, you'll still owe tax on those miles the same way you would on every dollar paid out in interest. And while AAdvantage miles can be incredibly valuable, they're still much harder to use than the typical interest you'd earn in a standard savings account – especially when rising interest rates have driven those payouts even higher.
But if you've got plenty of money to shift around and are already making money on interest or investments, a Bask Bank Mileage Savings Account could easily be worth it as another avenue to earn AAdvantage miles. We don't make any money promoting Bask Bank – we just think it's an interesting option that's worth your attention.
Read on to learn more about Bask Bank and whether this unique savings account should be part of your strategy.
What is Bask Bank?
For more than 20 years, Texas Capital Bank has had a business relationship with American Airlines. In 2020, Texas Capital launched Bask Bank, an online bank that lets customers choose between a savings account that earns traditional interest … or one that earns American Airlines miles.
Since Bask Bank is backed by Texas Capital, depositors can rest easy knowing that their deposits are FDIC-insured up to $250,000.
Bask Mileage Savings Account
The Bask Mileage Savings Account is a savings account marketed towards avid travelers as an innovative way to earn additional airline miles.
While this is subject to change at any time, the Bask Mileage Savings Account currently earns 2.5 miles for every dollar saved annually. The account doesn't carry any monthly maintenance fees or deposit requirements, so you'll earn miles on every dollar in your account no matter how many or few you have in it.
Miles are paid out on a monthly basis. So, for example, if you had $10,000 deposited in a Bask Mileage Savings Account for a full month, you'd be paid out 2,083 AAdvantage miles for that month. Over the course of a year, that's an extra roughly 25,000 AAdvantage miles.
The more you have deposited in this account, the more miles you'd earn on a monthly basis.


Speaking of earning additional miles, now through May 31, Bask is offering 2,000 bonus AAdvantage miles when you open a Bask Mileage Savings Account and fund it with at least $10,000. You must maintain this balance for 90 consecutive days out of the first 120 days following your initial deposit. While there are certainly bigger bank account welcome offers out there, this is still a nice bonus – especially if you were planning to open an account anyway!
Need some inspiration on how to use your new stash of miles? Check out our post on the 10 best deals we've found using AAdvantage miles!
Bask Interest Savings Account
After launching its Mileage Savings Account in 2020, Bask followed it up in 2022 with the Bask Interest Savings Account.
It's a traditional interest-earning savings account like those you'd find at most banks and credit unions. Just remember, Bask doesn't have any physical banking locations. Everything is handled online.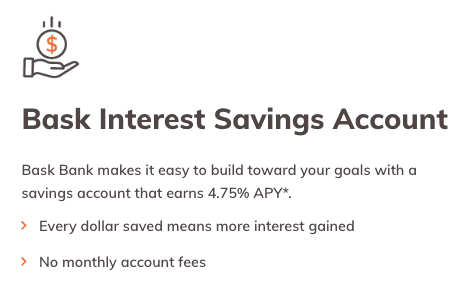 The upside is that by offering a completely digital experience, they're able to reduce their operating costs and pay customers more in interest. Currently, Bask is paying 4.75% APY on their Interest Savings Account, a highly competitive rate among other high-yield savings accounts and far higher than the national average.
Just like with the Mileage Savings Account, Bask's Interest Savings Account is also FDIC insured up to $250,000 and doesn't come with any fees that you need to be aware of.
Still want to earn AAdvantage miles? Consider opening an American Airlines credit card!

Is the Bask Bank Mileage Savings Account Right for You?
Deciding whether to open a Bask Bank Mileage Savings Account is a personal decision. And we're not financial advisors.
We recommend doing your own research and consulting a professional before making any financial decisions. But there are a few things to consider if you're thinking of opening a mileage-earning savings account.
There's an opportunity cost to earning AAdvantage miles over cold hard cash. By choosing to earn miles, you're limiting yourself to a form of currency that can only be used for one thing: airfare. While there is tremendous value to be had with AAdvantage miles – you might even be able to get more value out of the miles than interest paid out in cash – it's a tradeoff that needs to be considered.
And at a certain point, you won't have a use for additional AAdvantage miles. It might seem crazy that you could actually have too many miles, but when compared to the utility of the almighty U.S. dollar, there's only so much you can do with them. At the end of the day, AAdvantage miles are only good for flying with American Airlines and their partners, so once you acquire a certain amount of miles there really isn't a need for any more.
There are also tax implications of this savings account. Any interest earned will be considered taxable income and the bank will issue you a 1099-INT come tax season. For an account like the Bask Interest Savings Account, your 1099-INT would be pretty straightforward: You'll owe tax on every dollar paid out by the bank over the prior calendar year.
With the Bask Mileage Savings Account earning AAdvantage miles, things get a little more murky. While you and I might value our American miles differently, the bank needs to assign a definitive value to them when issuing you a 1099-INT.

For that reason, Bask has assigned a value of .42 cents per mile when it comes time to issue 1099s. So at the current Mileage Savings rate of 2.5 miles per dollar saved, it equates to a taxable APY of 1.05% – far less than the Interest Savings Account's 4.75% APY.
Here's what the different tax implications would be for a $10,000 deposit over the course of a full year.
Interest Savings 1099-INT at 4.75% APY: $475
Mileage Savings 1099-INT at 1.05% APY: $105
Owing tax on an additional $370 of income might not seem like that big of a deal but if you scale it up with a larger deposit amount, the difference can be quite significant – making the lower tax burden on the Mileage Savings account something to consider.
How to Open an Account
Once you've decided which type of Bask Savings Account is right for you, you'll proceed to the "products" tab at the top of the homepage and select the account you'd like to open.

From there, you'll get into the actual account application, but before doing so they'll give you an overview of what to expect from the process and what you'll need in order to continue.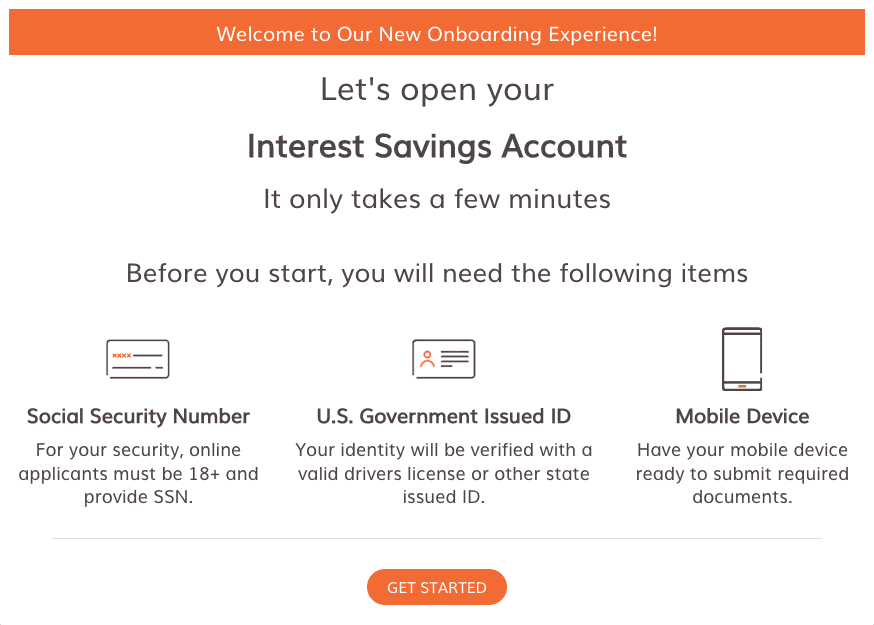 The actual application itself is really straightforward. You'll fill in your personal info, including things like name, date of birth, social security number, and address. Next, it will ask you about your employment status and income.

The last step is to verify your identity by providing a photo of the front and back of your ID, along with a selfie. You'll do this with your phone by clicking the link that they text you or scanning the QR code provided after submitting your personal info.
In completing the application for myself, I ran into an issue with this step of the process. For some reason, my ID wasn't accepted, even after following the instructions exactly as they were laid out.
It took an approximately 20-minute phone call to Bask and me to resubmit my ID and selfie to get everything straightened out. I don't have any reason to think that this is a common issue, but it is worth mentioning in case you find yourself in a similar situation.
Bottom Line
Bask Bank offers something no other bank does right now: The opportunity to earn airline miles instead of cash on your savings. And it's different than other travel rewards and airline loyalty programs because you're awarded miles for saving rather than spending money.
While it doesn't make sense for every traveler, Bask Bank's Mileage Savings Account is worth considering if you're looking for another place to park some of your savings and want to earn additional American Airlines AAdvantage miles.