In the market for some Apple AirTags to keep track of your luggage? You're in luck: Prices to snag a four-pack of AirTags have dropped
Amazon is currently selling a four-pack of Apple AirTags for just $87.00 – $12 off the normal $99 price tag. We've seen slightly lower prices in the past, but this 12% discount is still a stellar deal. It's tough to beat getting AirTags for just over $20 apiece. If you only want one AirTag, you can grab it for $27.99.

It's unclear how long this sale price will last, but we're betting these fan-favorite devices will go fast at these prices. Don't hesitate if you've been thinking about picking up some AirTags.
These are the lowest prices we've seen on AirTags since they hit the market a few years ago … and with an Amex card like The Platinum Card® from American Express or the American Express® Gold Card in your wallet, you might be able to save even more. See if you're targeted for an excellent Amazon Amex promo to get up to 50% when using just 1 Membership Rewards point toward your purchase. That could bring your final price down as low as just $43.50 (plus tax) for four Apple AirTags!
As airlines lost bags left and right over the last few years, we declared Apple AirTags a must-have travel accessory when checking bags. Sure, an AirTag inside your checked bag may not ensure your bags don't get lost. But it can give you peace of mind after dropping off your bags – or, if your bags do get lost, you can use the tracking data to help your airline pinpoint its location and get it back faster.
Read our full review of using Apple AirTags for travel! 

What are Apple AirTags?
Apple AirTags are wireless tracking devices about the size of a quarter that can be attached to just about anything that you don't want to lose: Keys, wallets, passport holders, and yes, luggage.
If you're already familiar with Tile or other Bluetooth tracking devices like Samsung SmartTags, then AirTags may seem like nothing new. But AirTags run on Apple's Find My network: the same platform that allows you to locate an iPhone, iPad, AirPods, and even your Macbook.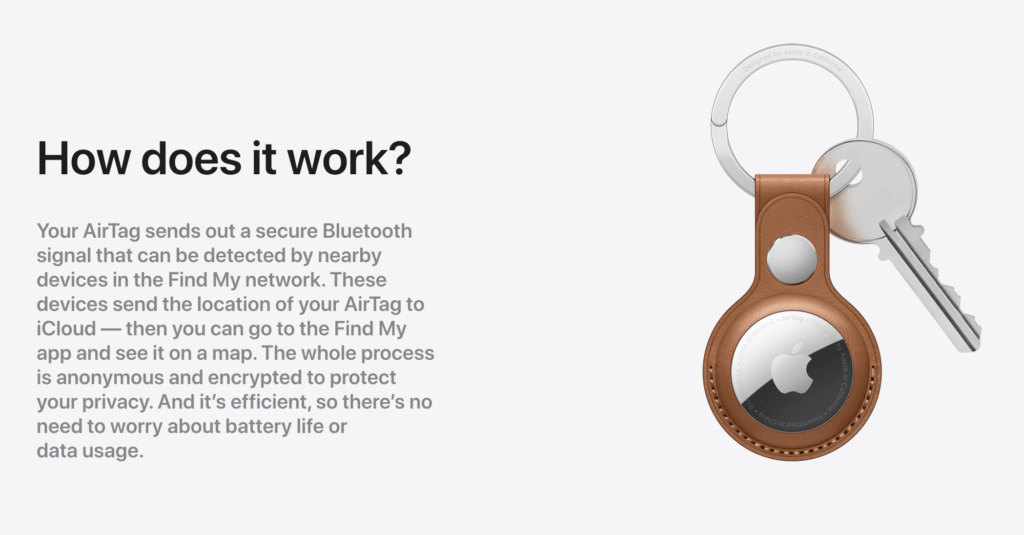 Each AirTag runs on a replaceable CR2032 watch battery, which is said to last for about a year before you need to replace it. That said, I bought a set of Apple AirTags last April, and all four batteries are still running strong. Once the battery is running low, you'll be alerted that it's time to change it on your Apple devices.
If you are within Bluetooth range, you can use the Find My app on your phone to navigate directly to your item, while playing sounds and giving you very specific directions. This is a feature that sets AirTags apart from competitors like Tile. And even once you are out of Bluetooth range, you'll still be able to track your missing device – though specific directions will not be available until you get closer.
You will need an iPhone or another Apple device capable of running the Find My feature to use AirTags. And if you want to use the precision finding functionality, you'll need to have at least an iPhone 11 or newer. The precision finding feature will not work on older devices.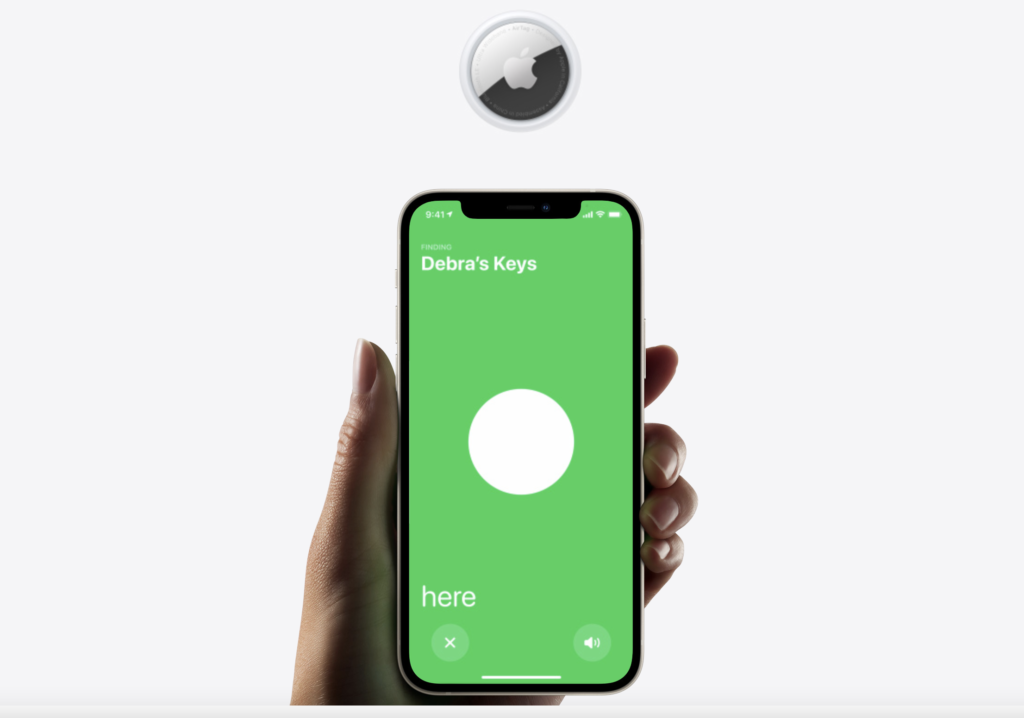 Because of how the AirTag technology works, they are a great option to attach to your backpack, wallet, keys, carry-on suitcase, checked luggage, passport, or really anything else you don't want to lose – especially a checked bag.
When checking a bag, you can pull up a map and track your bag's progress in real-time. AirTags aren't great at tracking second-by-second movements just yet, but you can at least check back to ensure your bag has made it on and off the plane?
Bag didn't make it to the carousel? Pull up the map again and you'll be able to hone in on its location. You can also put your AirTag in lost mode.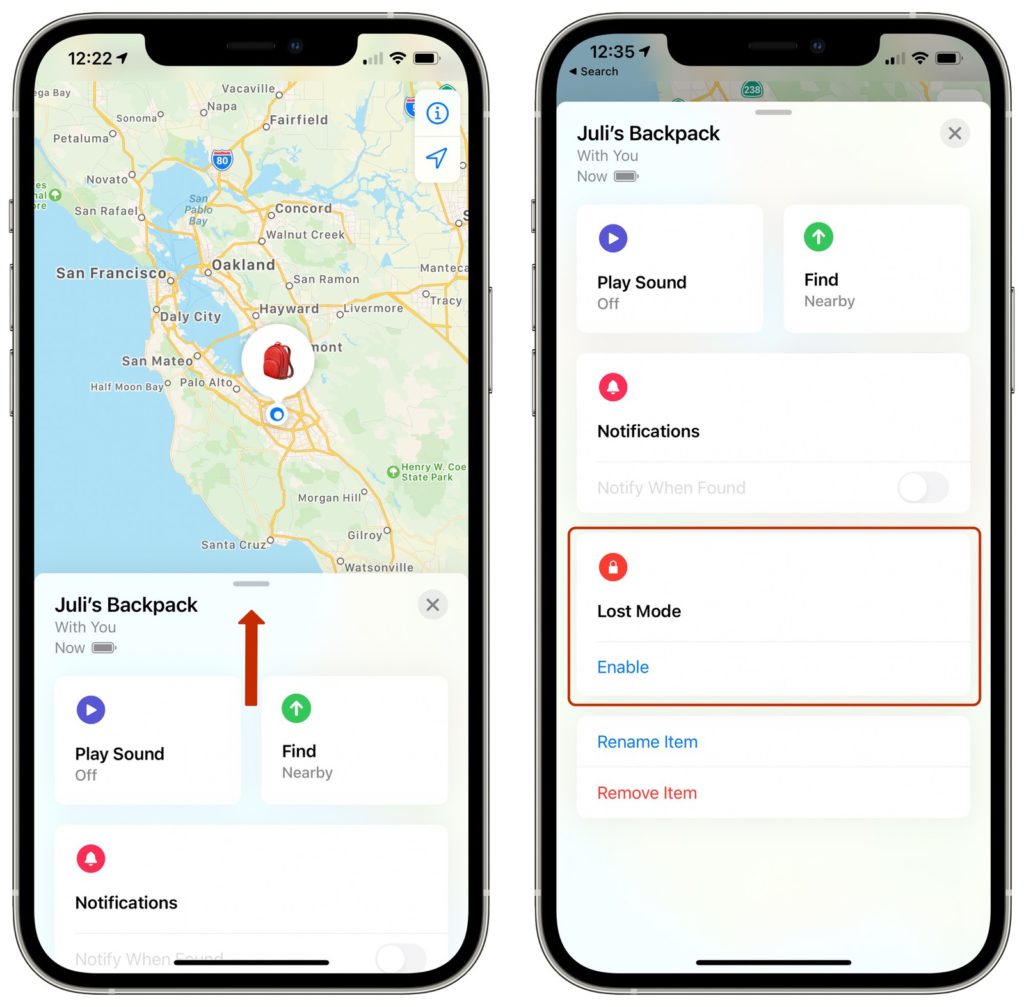 By doing so, you can enter a phone number that allows anyone who finds it to contact you. Anybody who comes across the device can bring it close to an NFC-enabled iPhone or Android smartphone, triggering a notification that links them to a website URL with your customized message and a phone number to contact you. That makes it much, much easier to get your item back.
If you lose an AirTag for good, Apple has indicated that it is completely useless for anybody who happens upon it. Apple will forever lock the device unless it is found by its original owner.

Bottom Line
This is a great deal on Apple AirTags. It's such a good deal, in fact, that we bet it won't last long.
Don't wait to grab a four-pack of Apple AirTags for $87 if you're in the market.