No matter what airline you're flying or where you're going, every passenger onboard has at least one thing in common: We're all stuck in the same, cramped tin can in the sky. Nothing makes a flight – especially a long one – more bearable than having an empty seat next to you.
Maybe you're looking for a little more elbow room or you want to stretch out to sleep on a longer flight. Or maybe you just don't feel like sitting next to a stranger for a long period of time or you and your traveling companion want a row to yourselves. We get it.
Here's the bad news: Flights are incredibly full these days, which means the odds of any seats going out empty are lower than ever. But there are a handful of small tricks that can increase the odds of benefitting from some extra space on your next trip. And if you're willing to pay up, a few international airlines will block an open seat next to you for a fee. Or, you can just pay for a second ticket.
Read on for all the ways we know how to make sure you've got an empty middle seat.
Book Window & Aisle Seats … & Cross Your Fingers
This one is a tried and true trick. But whether it works like a charm or backfires is a coin flip.
If you're traveling with a companion, you can try selecting a window and an aisle seat in the same row when booking your flight, hoping that no one picks the seat between you. It's like playing a game of chicken with other passengers: Who would willingly choose a seat between two strangers for hours and hours?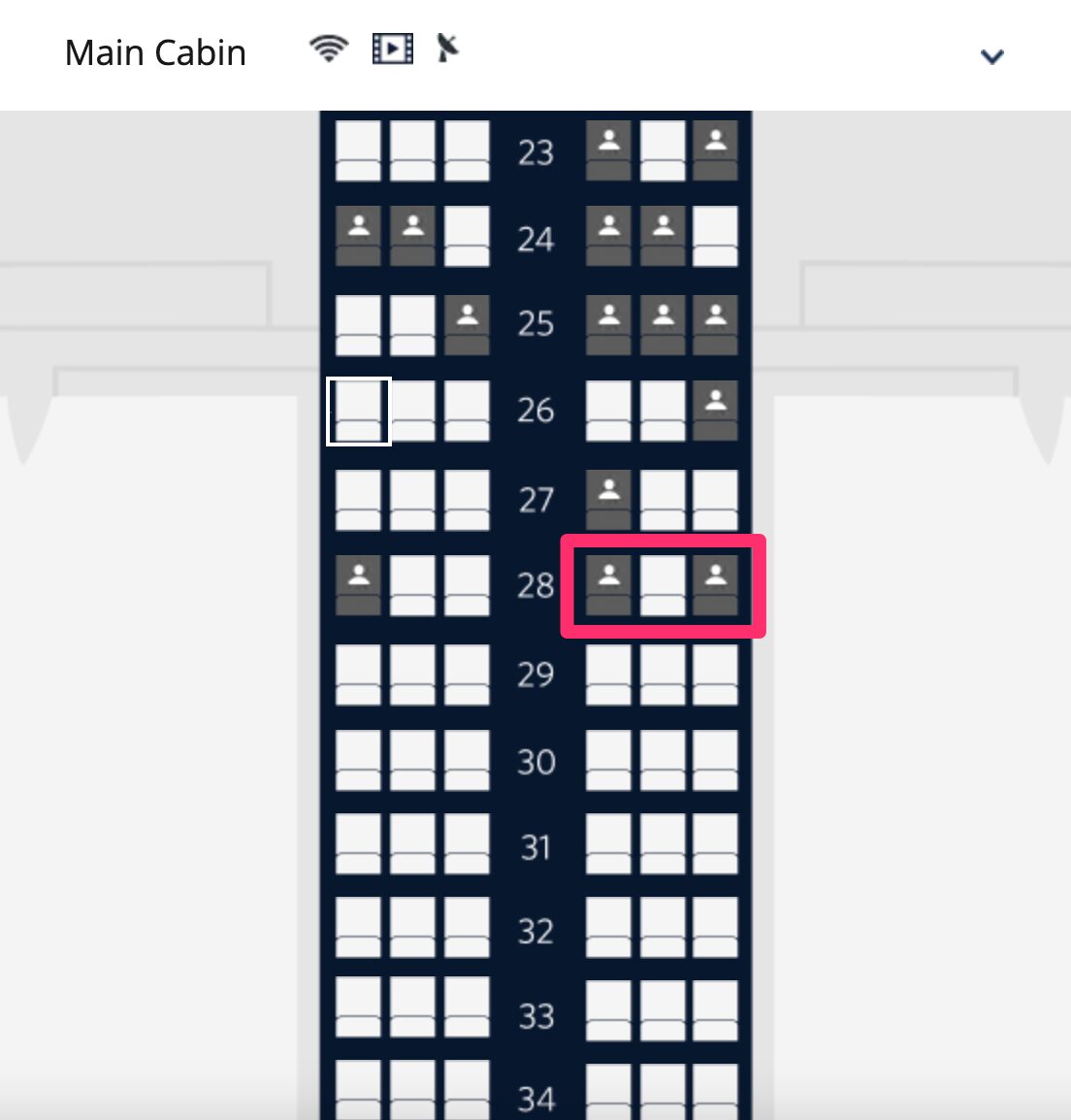 This method of trying to block off the middle seat on an airplane will only work on flights that aren't full – and that's no guarantee. Otherwise, the airline could easily assign another passenger to that empty middle seat, forcing you to live with it or ask to switch.
Flying Southwest Airlines? They do things differently. Rather than picking your seats in advance, Southwest uses first come, first served boarding: The sooner you check in, the sooner you can board and pick from more open seats. You'll want to check in right at the 24-hour mark to board in one of the first groups.
If you're willing to fork over $30 or more, there's a way to improve your odds of ending up with an empty middle seat on a Southwest flight. Southwest now sells an Upgraded Boarding option to be one of the first 15 passengers to board the plane. If you and a companion both pay up, you can choose and aisle and window seat the front of the plane and cross your fingers no one gets sandwiched between you.
But this trick is high risk, high reward. This well-publicized way of scoring an empty middle seat won't always work – and can easily draw the ire of your fellow flyers.
Monitor Your Seat Map Before Boarding
This one only works if your flight has some empty seats … but it might be the best tip on this list.
Download your airline's app and monitor the seat map for your flight like a hawk. Passengers are constantly canceling or changing flights or moving around the cabin – while airlines are upgrading passengers to first class or assigning travelers with basic economy tickets a seat. Most airlines allow you to pick a different seat all the way up until boarding begins.
So keep refreshing your seat map in the app and watch for an opening. You might be able to switch yourself to a row with an empty middle seat before you board.
Thrifty Tip: When checking in for your flight, some airlines might offer you the option to book the seat next to you if the flight isn't full. This happened to our points and miles reporter, Peter, last year on his flight from Copenhagen (CPH) to Los Angeles (LAX): Scandinavian Airlines (SAS) gave him the option to pay around $30 to have the seat next to him remain empty. For an 11-hour flight, that's an incredible deal worth taking.
Pay For an Extra Seat to Guarantee More Space
Most U.S. carriers will let you purchase an extra seat on your flight either because you need the extra space … or you just want it. And unlike the tricks above, this is only a surefire way to make sure that seat beside you stays empty for your flight.
But there's a downside: You'll be on the hook for the full fare for that additional seat. It's like booking a seat for another passenger – the extra seat is just under your name twice. In most cases, you'll have to call or message an agent to book the seat next to yours.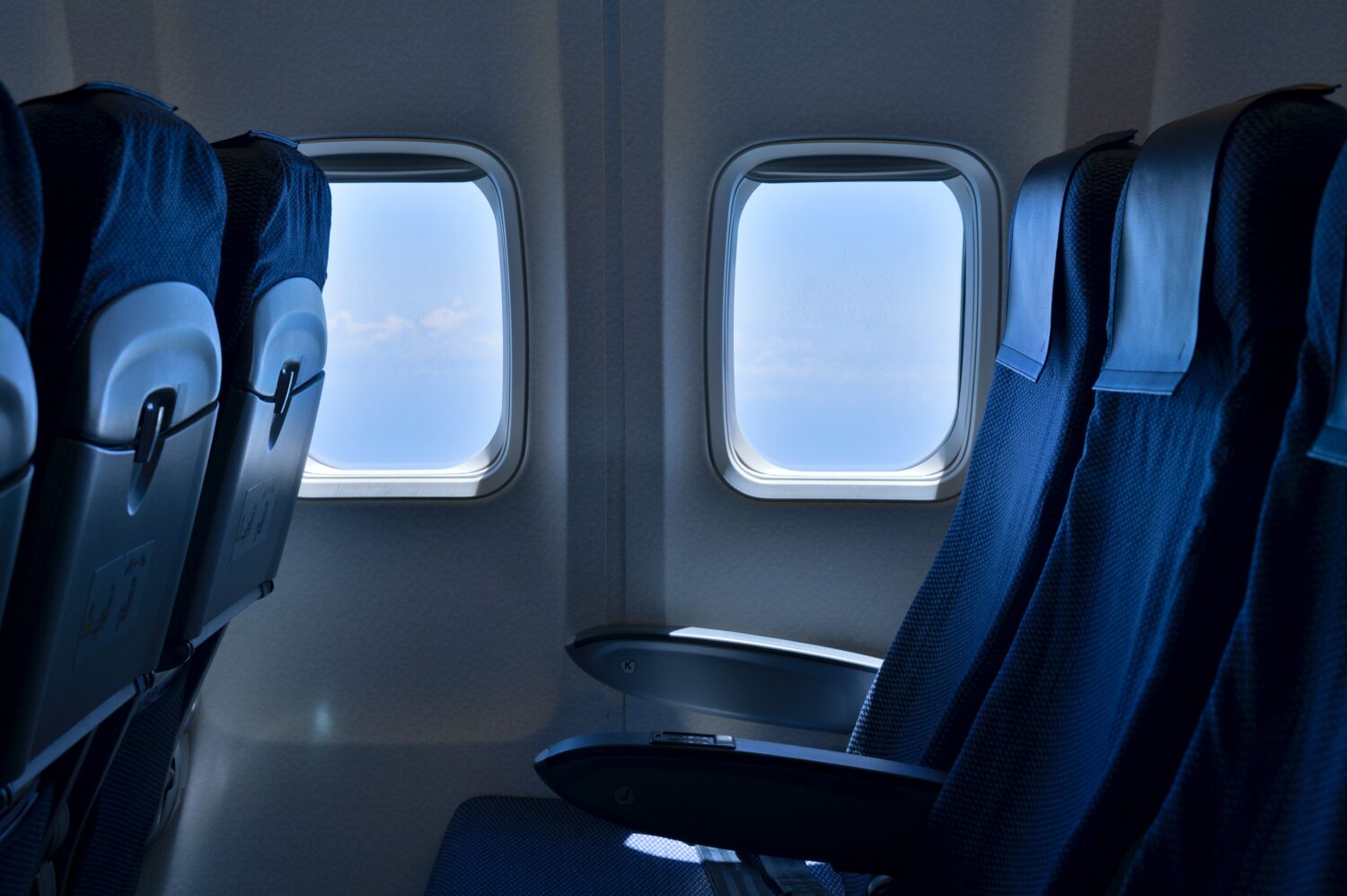 Some airlines also let you book an extra seat for a musical instrument, even if you have no intention of bringing one on board. Again, you'll still have to pay the full price of that second ticket, and you'll want to let the flight attendant know ahead of time so they don't assign that seat to a standby passenger when they see that it's empty.
Here are your options on each of the four major U.S. airlines.
Delta
You can book an extra seat for "personal comfort" on Delta Air Lines, but you'll have to call or message a representative to do so. To purchase an extra seat, you'll have to book a main cabin fare or above because basic economy fares don't allow you to choose your seats in advance.
American
American allows you to book an extra seat if needed, but they recommend you do so at the time of booking. You'll need to call American to book, but the booking agent should be able to make sure you get two adjacent seats on your flight at the same rate.
United
United lets you book an additional seat "if you're unable to sit safely and comfortably" in a single seat. That second seat will be at the same fare price as the original seat you booked for yourself so long as you book both at the same time. To purchase an extra seat, you must call United.
Southwest
Southwest has a policy that lets passengers book an additional seat to guarantee extra space on their flight, but it's only for "customers of size," which the airline defines as any passenger who is unable to lower both armrests or who encroaches on the seat next to them. Unlike some of its competitors, Southwest allows passengers to book an additional seat online – the airline will refund the cost of the additional seat for customers of size after travel.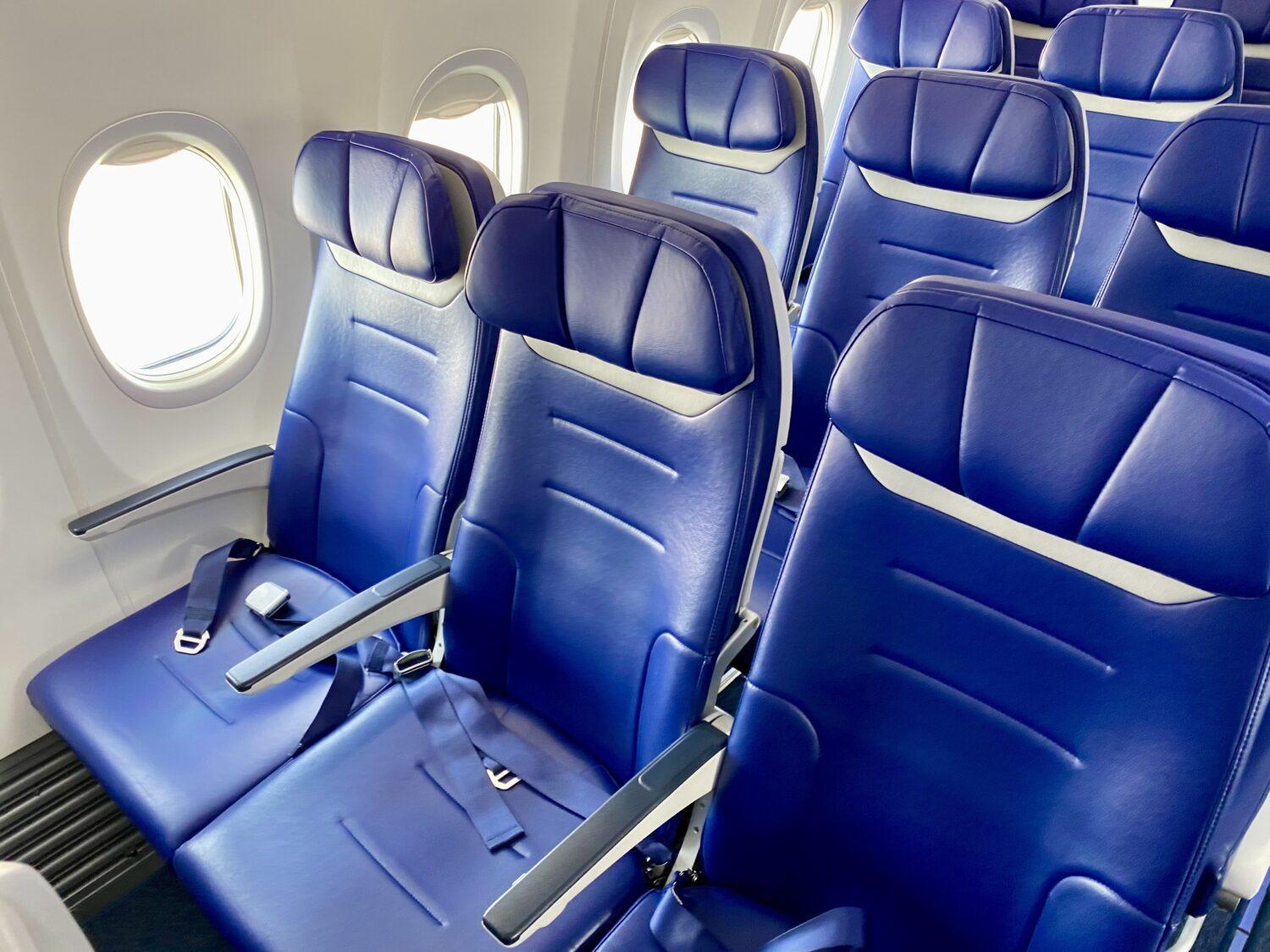 Block the Middle Seat for a Smaller Fee
Sure, you could just book a second seat for twice the price. But a handful of international airlines offer an option to let you keep a seat next to you open – often at fairly reasonable fees.
Unlike booking an extra seat, these options are typically only available at check-in or a few days before departure. And that only happens if the flight has empty seats available.
The cost varies, but it's typically far more reasonable than paying for an additional fare. And for a long-haul international flight, it could easily be worth ponying up the extra cash for a little more space or some privacy.
Air New Zealand's Twin Seat lets you buy the empty seat next to you when you go to check in for your flight. For transpacific flights from the U.S., expect to pay $120 to $180, depending on where you're flying from.
Etihad Airways gives passengers the opportunity to purchase what it calls Economy Neighbor-Free seats starting 72 hours before their flight. You can pay to keep one, two, or even three adjacent seats beside yours free.
Economy Neighbour-Free seats are available to purchase at Manage my booking from 72 to four hours before your flight.
Emirates offers economy passengers the option to buy any empty seats next to them when they go to check in for their flight at the airport. Passengers can buy up to three empty seats in their row, with the cost ranging from $55 to $165 per seat.
With Fiji Airways' My Bubble Seat, you can pay to block the seat (or seats) beside you in economy. If you booked an economy ticket, you'll get an email 72 hours before your flight inviting you to buy empty seats on the flight if it isn't full. You can buy up to two, meaning you could guarantee a whole row to yourself for the duration of your flight.
Philippine Airlines gives travelers the option to book "Choice Seats Neighbor-Free" where they can pay as low as $30 to keep up to three seats in their row empty. Eligible travelers will either get an email within 48 hours of departure inviting them to buy a Choice Seat Neighbor-Free or they may see the option to do so when checking in for their flight online.
Australian carrier Qantas is also piloting a new "Neighbor-Free" seating option where passengers can pay a fee to block the seat next to them. It's only available on select domestic flights right now, but it could roll out to international flights in the future.
Sri Lankan Airlines recently introduced "Neighbour Free Seats" where economy passengers can reserve a seat next to them online up to 48 hours before departure, ensuring no other passengers sit there.
Pick the Right Plane to Avoid Middle Seats Altogether
There's a surefire way to ensure you're not sitting next to a stranger: Fly on a plane without middle seats, period.
Many smaller regional jets have just four or five seats in each row, meaning there's at least one section where you and a companion can get your own little section, no middle seat at all. The same is true of Delta's Airbus A220 jets, a model that JetBlue has begun flying along with more and more international carriers. And some wide-body planes like the Airbus A330 and a select few Boeing 787s have a 2-4-2 configuration in economy.
You can use sites like aeroLOPA and SeatGuru to look up the seat map for your flights.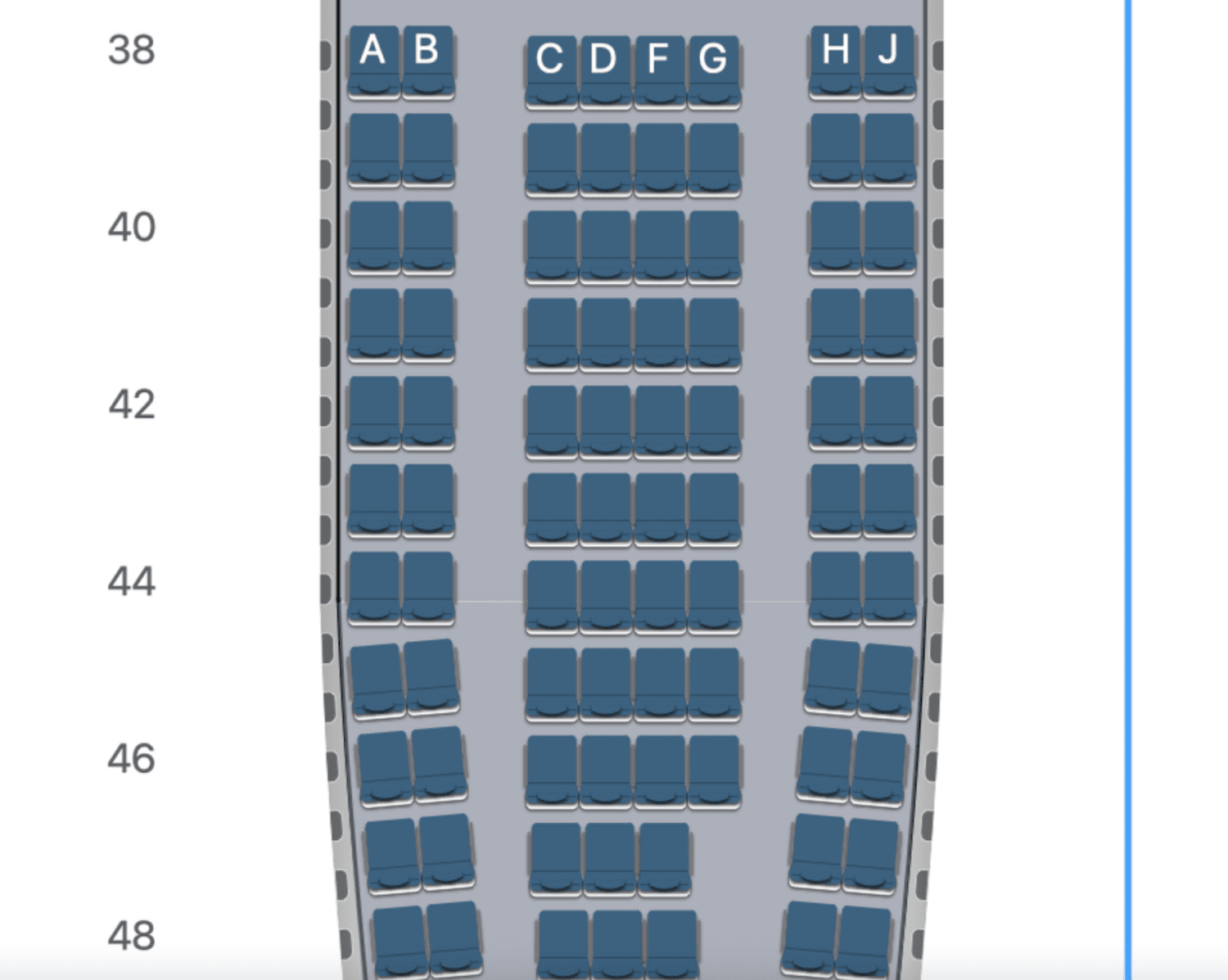 If having extra space or privacy is a priority for you, paying to choose your seats or booking a main cabin fare over basic economy to select your seat for free is the way to go.
Bottom Line
Nothing beats having a little extra elbow room or space to spread out when you're flying economy. Securing an empty middle seat or even a whole row to yourself can make all the difference when you're flying, especially for a long-haul flight.
From paying extra to being a little sneaky, there are plenty of ways to make sure the seat next to you on the plane is empty for your flight.